enter_universim is a competitive, four player, free-for-all card/board game that will challenge your creative and strategic thinking in a fresh take on card-based combat.
Experience a simulated world…
The UniverSim is a simulated afterlife in which people (simulants) can be uploaded to in order to circumvent death. The UniverSim was created by DreamWare, who market the UniverSim as a paradise, but in reality, they intent on experimenting with the human consciousness in order to increase the chokehold the global elite already have on the world.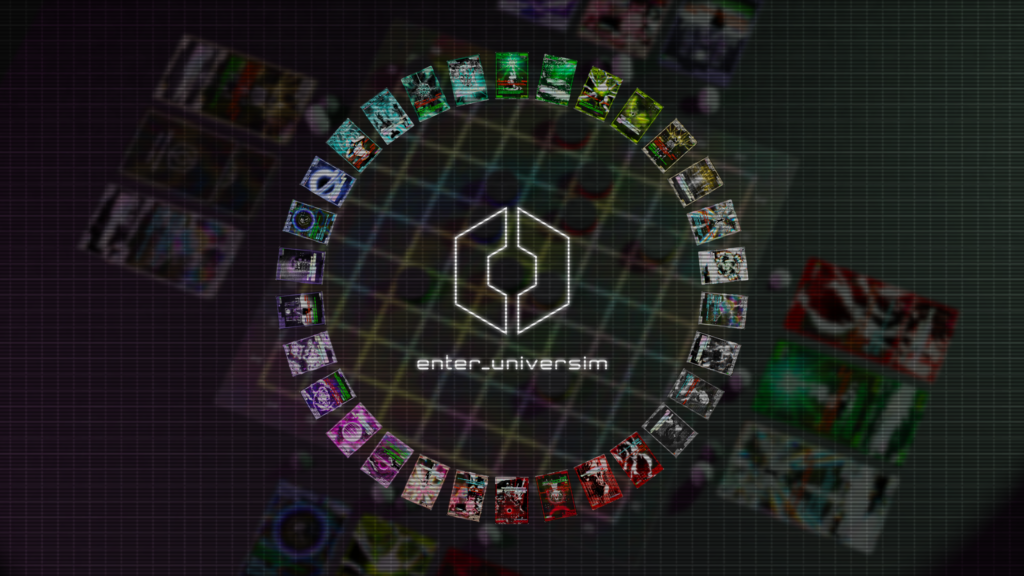 Use your imagination to fight for suvival…
The only thing stopping DreamWare are simulants who are capable of 'consciousness translation', a process by which an aspect of the simulants consciousness manifests as a digital being called a Conjure, capable of manipulating the UniverSim. Players assume the role of simulants who are capable of consciousness translation, utilising their Conjures to fight for survival within the UniverSim.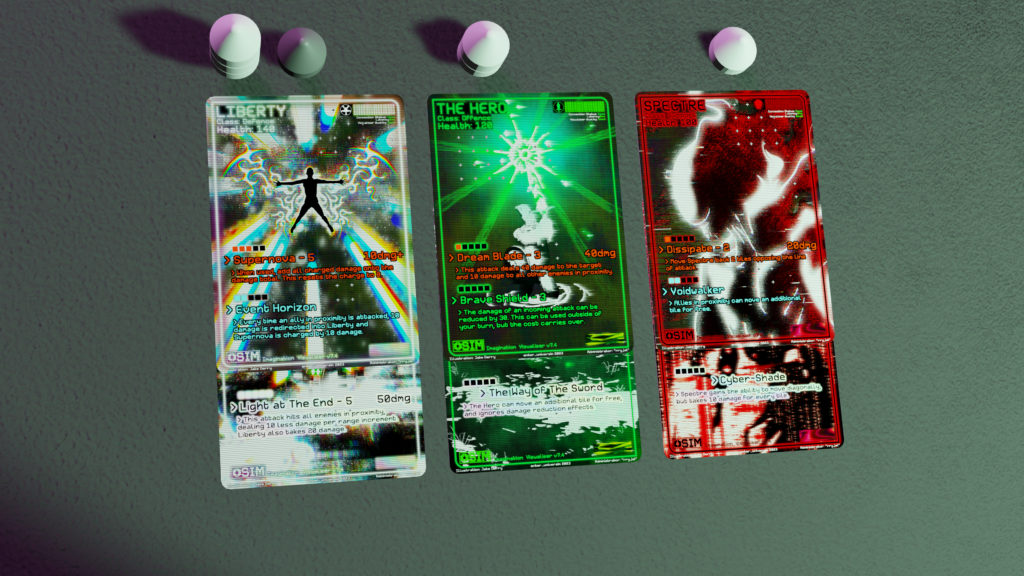 Utilise powerful Lifeline Protocols to turn the game on its head…
In the heat of battle, you will inevitably face the elimination of your Conjures. But when you have only one remaining, their Lifeline Protocol is activated, granting them the power to flip entire games over in your favour.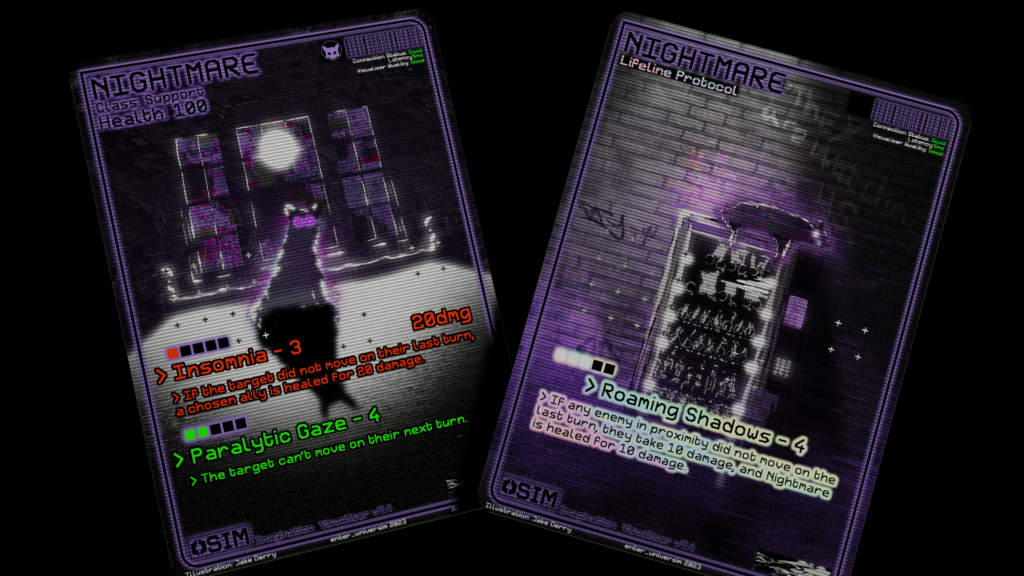 Play your way.
The UniverSim is a brutal and relentless environment. Simulants must always be on their toes to avoid harm, implementing whatever strategies they can think of to come out on top. After all, there are no rules to a fight in the UniverSim…